Hi, I'm John. A New York based freelancer who specializes in print & web design, marketing collateral and creative assets.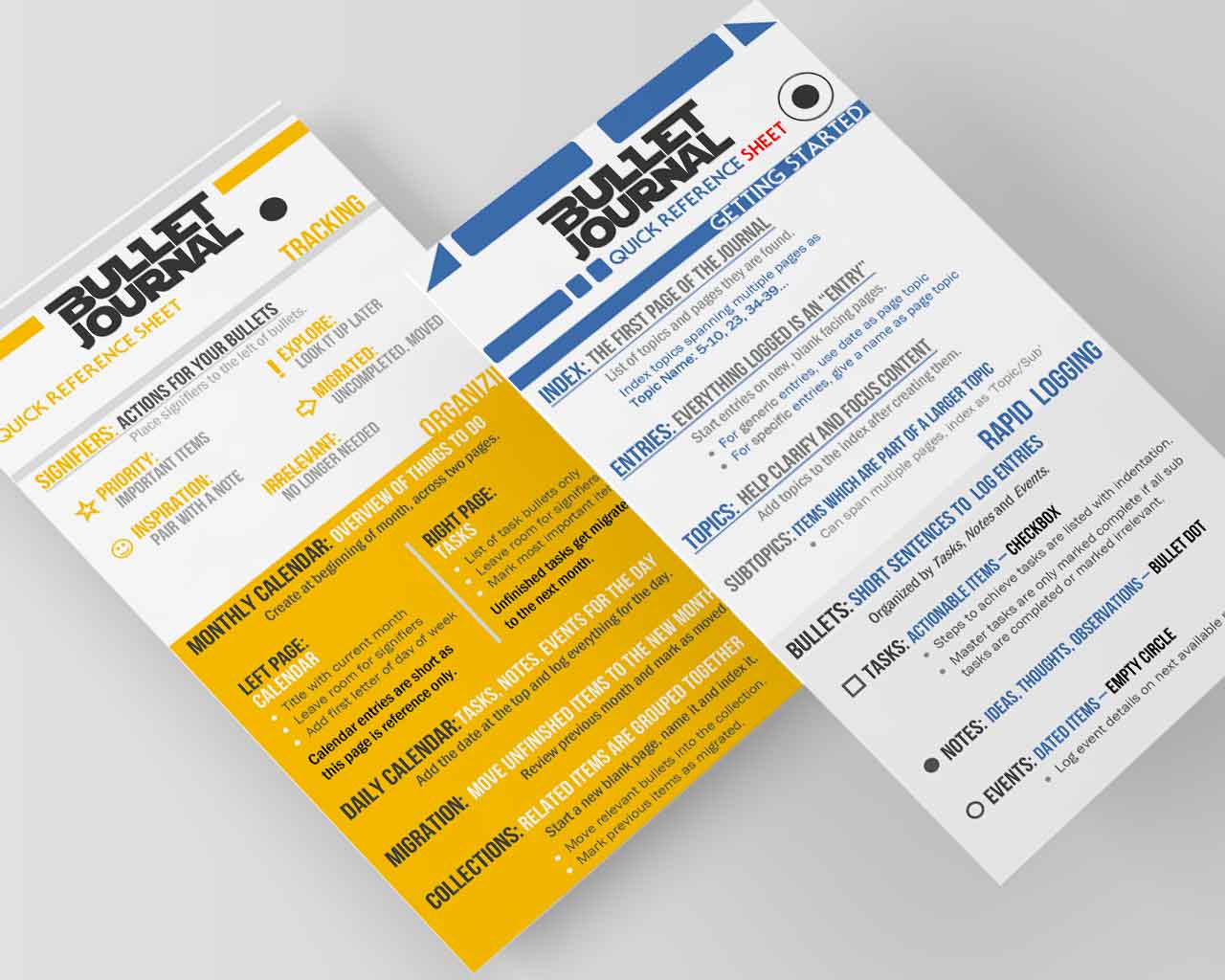 ---
Productivity takes a trip to a galaxy far, far away with the Star Wars Bullet Card. Designed for fans of the series, this double-sided card easily fits inside notebooks and mimics R2-D2 on the front with BB-8 on the back to help newcomers to the popular note taking method become productivity Jedi.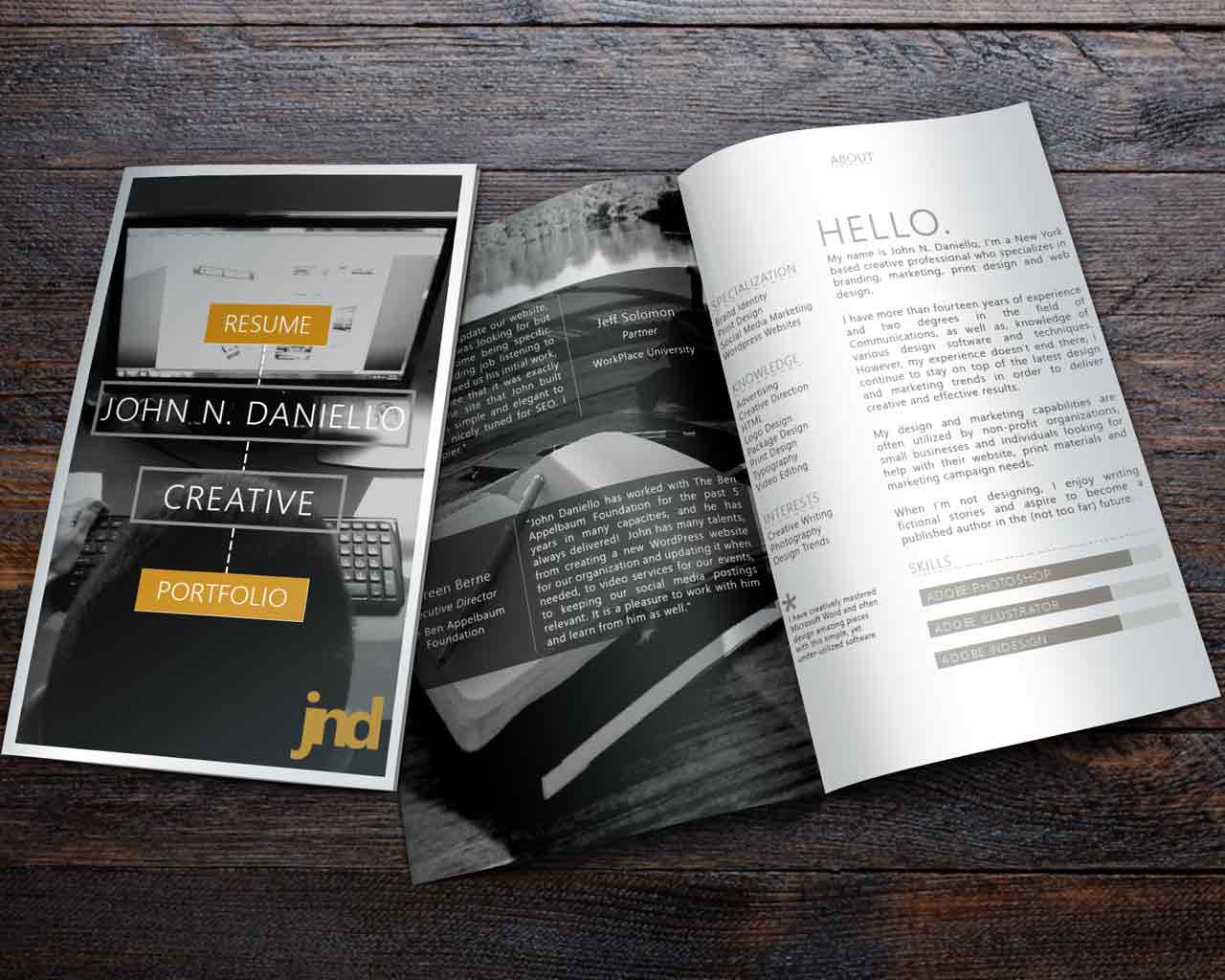 Resume + Portfolio Booklet
---
A conveniently sized portfolio booklet that takes the information of a traditional resume and displays it alongside vibrant project photos. Featuring a clean, modern design with plenty of space for project case studies, client testimonials and more, this handy template is the optimal resource for any creative.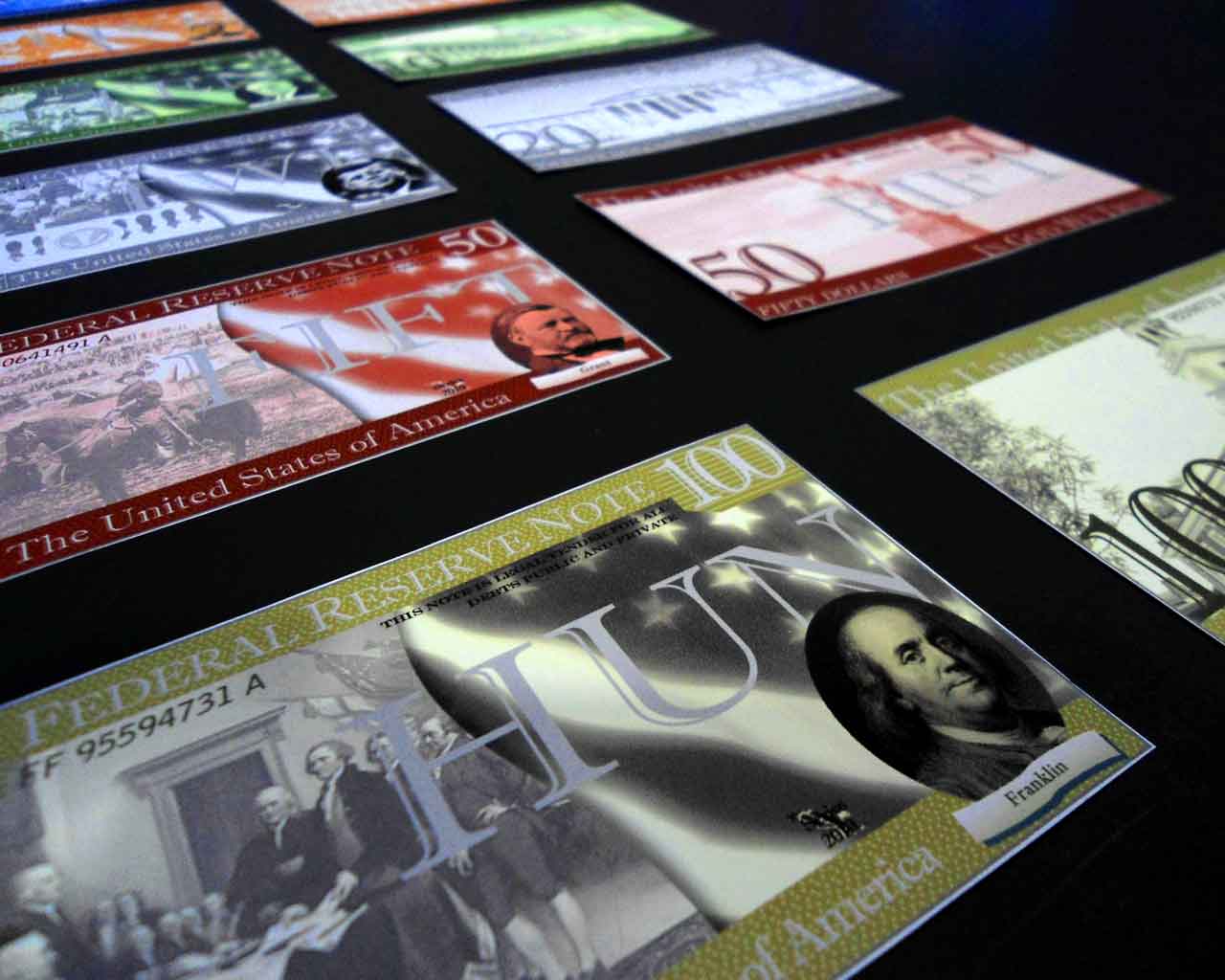 ---
A bold redesign of American currency featuring colored notes for each denomination and a smaller size to prevent unnecessary folding and tearing. Each note showcases an inspiring moment in U.S. history with a corresponding portrait of notable figures against a windswept American flag.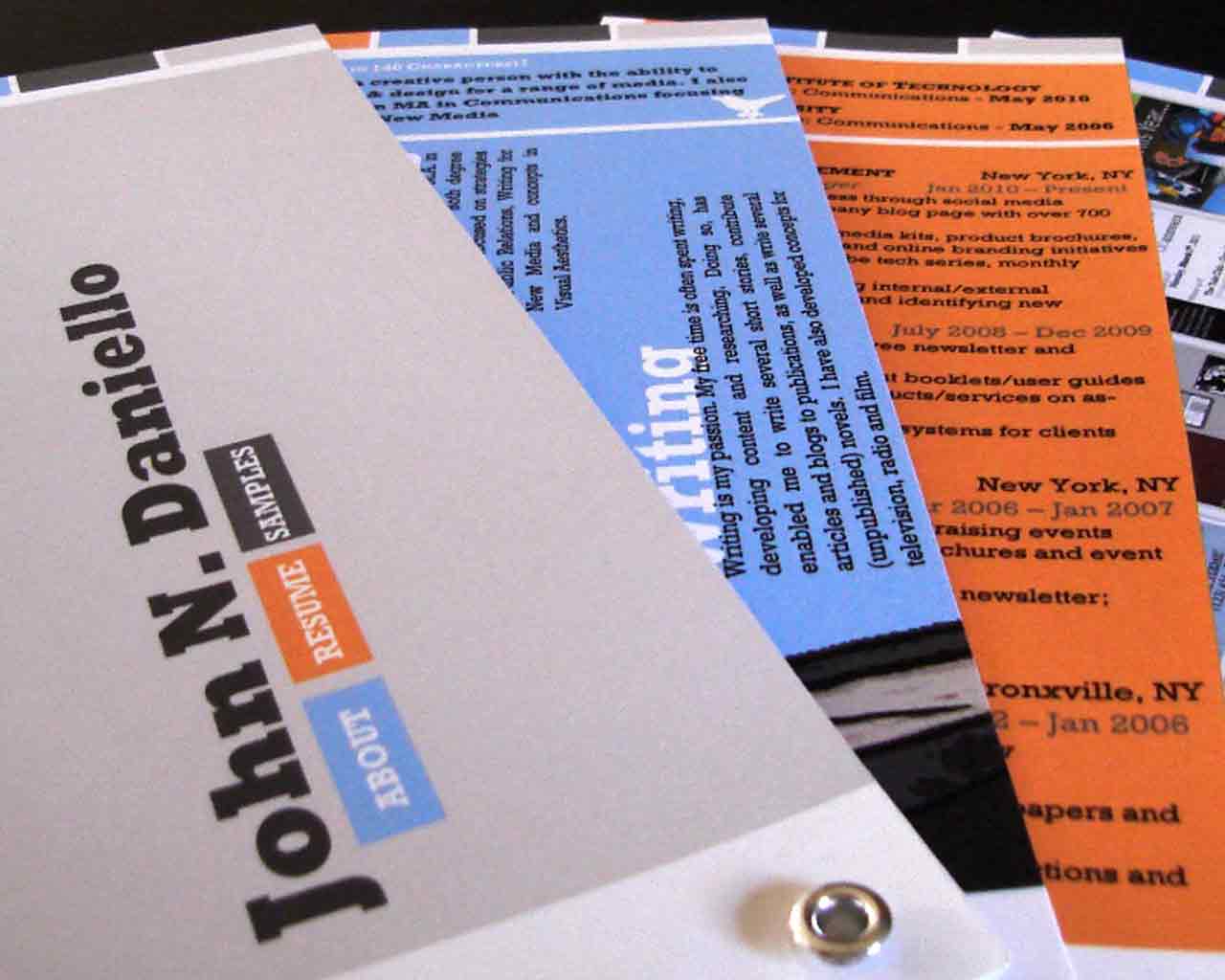 ---
A twist on the traditional resume/portfolio straight from the design world. This set of cardstock-printed swatches features colored-coded pages to showcase different sections of information and is corner-bound with an eyelet. The packet easily fits within a business envelope or small folder as a unique leave behind for clients.
---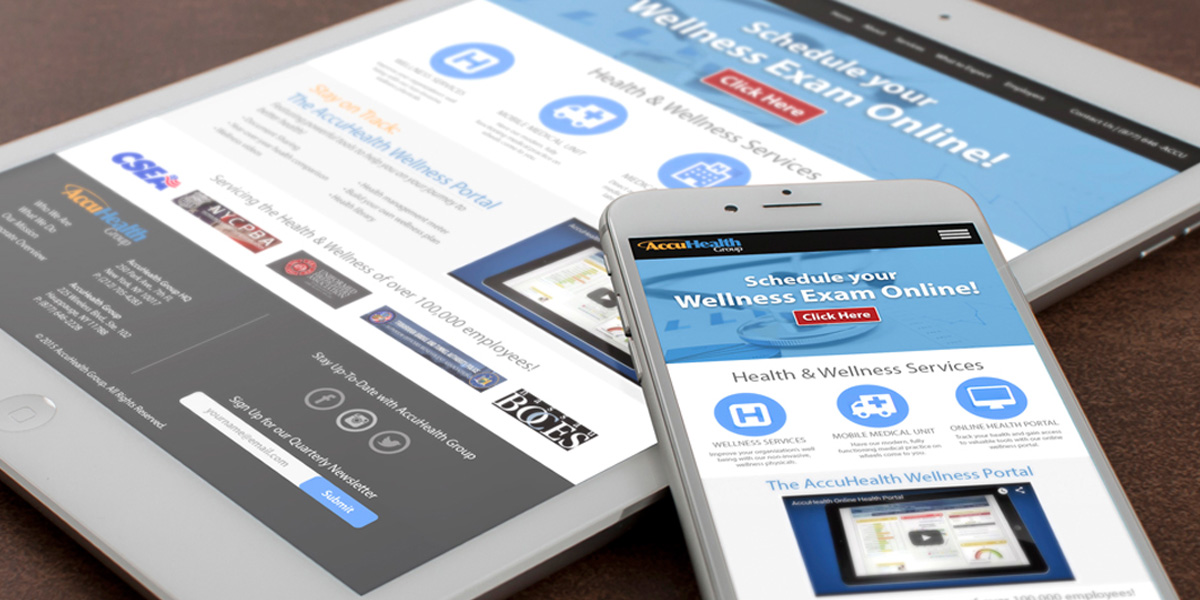 Web Design
Websites, Graphics & Infographics
My web designs have been utilized by Samsung, Con Edison, and more.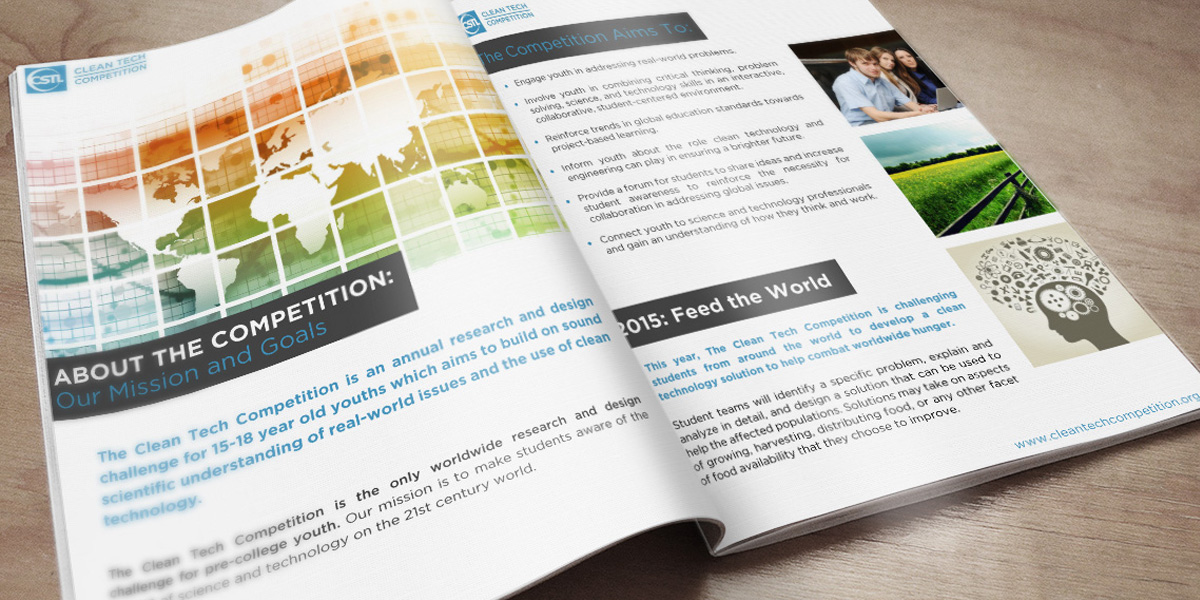 Print Design
Booklets, Brochures & White Papers
I've designed materials for DOW, Non-Profits, and Small Businesses.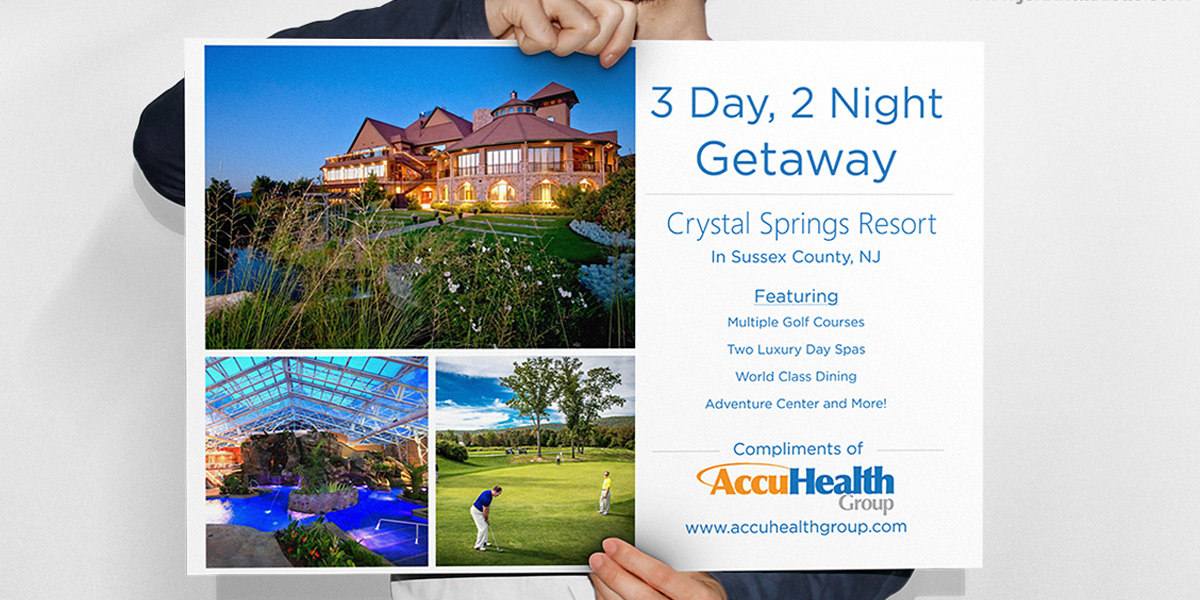 & Beyond
Logos, Posters, Mock-ups, Videos & More
There are times when a project goes beyond web or paper.
As a creative consultant, I've helped non-profit organizations, small businesses, startups and individuals organize, design and successfully implement marketing strategies. I have vast experience producing content for company social media pages, including developing marketing calendars, posting schedules, and designing visually appealing brand pages. I also produce marketing collateral ranging from company newsletters, one-page information sheets, booklets, posters, and more.

I hold a Master of Arts in Communications, however, most of my design skills are self-taught through years of practice and training. In addition, I've taken part in several design competitions as well as created an array of productivity tools for individuals.

Writing is my passion and, for the last five years, I have been working on my first novel series. In taking on this ambitious endeavor, I created a pen name for myself, established an author website where I offered writing advice and downloadable tools, developed a social media strategy for my writing persona and networked at writing conferences. The first book in the series is scheduled to be released mid-2022 under my pen name.
Print Design
Bullet Reference Card
In 2013, I designed this reference card for the "Bullet System" and offered it as a download here on my website. The project quickly went viral, making the rounds on social media with over 21,000 views and over 500 downloads. I have since shelved the project. However, it still lives (somewhere) on the internet.
Creative Design
Acrylic Core Values Sign
I designed this sign for a tech startup that wanted a unique way to present the company's core values. The result was a heavy, yet beautiful, acrylic display that was professionally mounted in their conference room. Years ago, this project was mysteriously tagged in a design forum and still draws countless visitors to my site.
Thanks for visiting my site. If you're interested in hiring me for your next design project, interviewing me for your podcast or article, or something else, please use the form below.